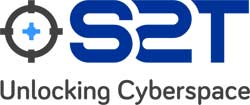 S2T fornisce soluzioni in ambito Big Data per supportare grandi volumi di informazioni. Le soluzioni GoldenSpear migliorano le capacità delle organizzazioni e degli analisti nella raccolta dai siti web e del mondo cyber , analizzando, e generando intuizioni e reports. Queste soluzioni sfruttano le potenti funzionalità di raccolta che analizzano siti web, social network, darknet e dispositivi di utenti finali e sfruttando la grande capacità di analisi dei dati, machine learning e potenti strumenti di visualizzazione.
http://www.simulation.com.sg/partners.html
S2T provides big data solutions to support making sense of large volumes of information. Our GoldenSpear solutions enhance the capabilities of organizations and analysts in web and cyber collection, collation, analysis and generating insights and reports. These solutions leverage powerful collection capabilities spanning web sites, social media networks, darknet, and end-user devices and harness big data analytics, machine learning, and powerful visualization tools.
Download Brochure: S2T – Cyber Security